Identifying Bluetooth Serial Ports
IMPORTANT: This is for Bluetooth Classic Pilot devices, even those that also have BLE functionality, (mostly pre-2020).
For BLE devices you do NOT need to do any pairing as covered in this guide.
Devices that are capable of connection to a PC via a programmer cable can be downloaded to directly. Plug in the programmer cable (along with the secondary USB cable if fitted) and then use Windows's Devices and Printers panel to ascertain which serial COM number has been assigned. Then just set this COM port number in the download window.
Adding Pilot™ as a Bluetooth Device
To download a configuration to a Pilot™ device via Bluetooth Classic (i.e. not BLE) it is necessary to add the device via the Windows "Add Bluetooth Devices" control panel window. Calling up this window varies according to the version of Windows but is normally accessible via the control panel or via the small Bluetooth icon in the system tray.
Ensure the Pilot™ is powered and in-range of the PC and click "Add a device" or the equivalent. Note: The procedure is quicker if the Pilot™ is not connected to other Bluetooth sensors. In Windows 10, select "Add a Bluetooth Device" and choose the type as "Bluetooth". A range of similar dialogues are used across Windows versions but the differences are just aesthetic.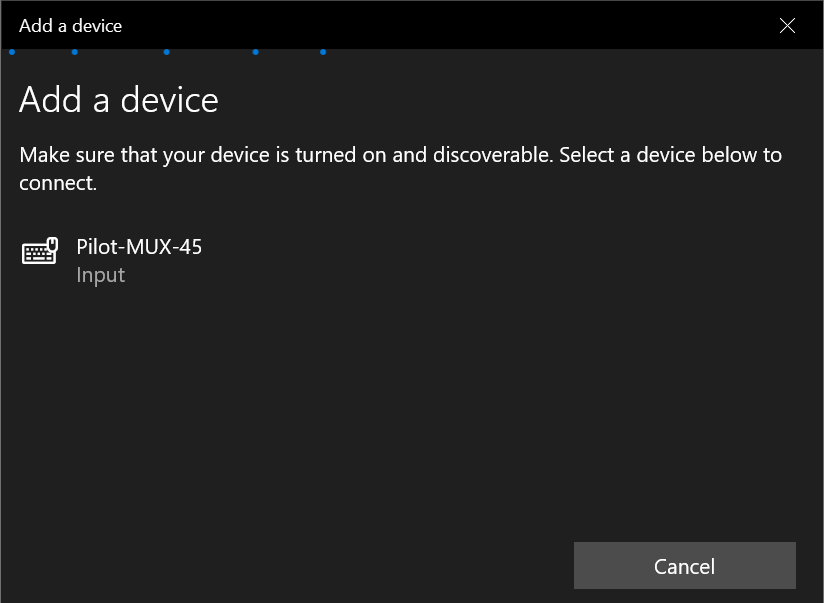 Select the Pilot device and it will pair within seconds resulting in "Ready to Use" message.
Once Windows reports everything is installed the Pilot™ device will be listed by name in the Bluetooth Devices control panel screen. Right-click on the icon and select "Properties" then the "Hardware" tab. Note: Microsoft make this harder by moving the options each version; on later versions of Windows (e.g. Windows 10/2018+) you may need to find a link on the Bluetooth screen that reads "More Bluetooth Options" as shown below: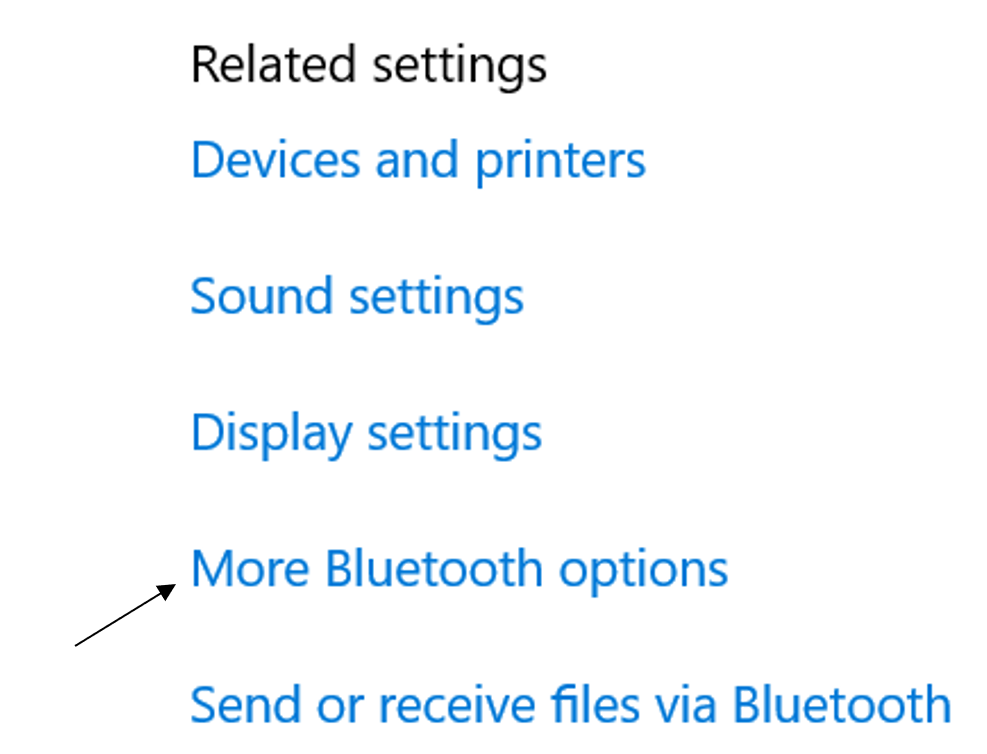 In the dialogue that appears titled "Pilot-MUX-45 Properties" click on the "Hardware" tab. Two ports are listed, make a note of the port with "outgoing" as the description - this is the port you must use to download to the Pilot. If you try to use the other port the Embedded Setup program will hang for a considerable amount of time.