So how was it for yellowcog? We had all four drivers monitored throughout the race with our Pilot™ monitoring system. The data still has to be analysed (there's a lot of it…) but we can already see how track conditions affected the drivers' physiology.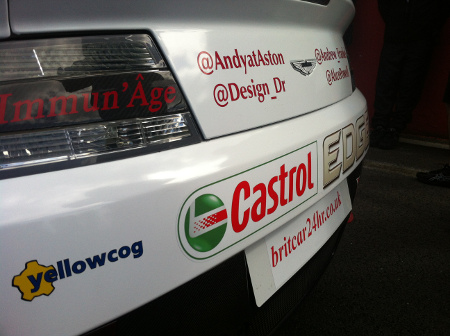 In fact, we can tell what the weather is from just looking at physiological data! There are important reasons for monitoring the drivers. Safety is always of paramount concern in motorsport but without understanding driver physiology when racing we cannot understand what happens during and after an accident. Drivers who are fit recover quicker and suffer less from fatigue. Fatigue is the enemy when driving on track as much as on the road. What yellowcog are now able to do is to analyse the data and use this to inform teams as to the best course of action.
The best bits for us: climbing Silverstone's pit wall fence to cheer home the cars, being shrouded in a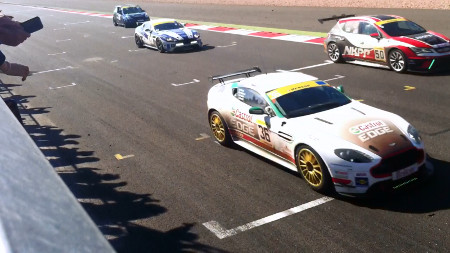 mist of champagne after the podium ceremony, and above all being made to feel very welcome by the whole team.