We have already learnt a lot from those we've visited and have had some great conversations regarding monitoring of drivers. There seems to be a broad understanding in the industry of the importance of understanding and helping with the physical strains placed on drivers.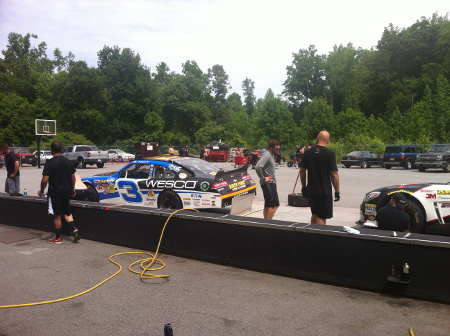 The behind-the-scenes technology used to design, develop, build, test and race their cars has been eye opening. The attention to detail was evident at all levels: from the way parts are controlled and tracked right up to test rigs that show the conformance of a car's bodywork accurate to the thickness of the decal stickers.
We are not alone on this trip, of course, we are with many other UK companies that have developed incredibly innovative products for motorsport; from garments that keep drivers cooler to new ways of bonding surfaces. The UK motorsport industry has a lot to offer!