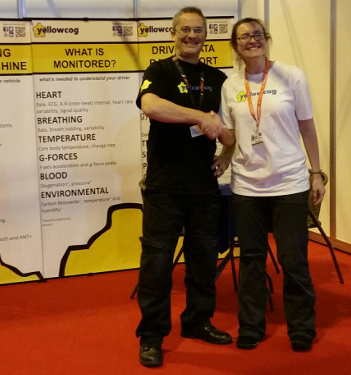 Autosport International was a great start to 2016!
Our stand was well located in the show. We could see across a large area which meant that we too could be seen from far away. As a young company we are not so much advertising via the company name but by what we can do. So we focused on asking if people really "know" their drivers. Few team managers would claim to! That was the message we are trying to get across: there is more to understanding your driver than talking with them about their last race. You need to know if they are physically and mentally pushing themselves. For young drivers this is even more important: dedication to training shows dedication to the track, to the team. We think we did pretty well in getting our products and services across to visitors. It is more than monitoring, it is about understanding and using that information to feed back into the driver and car.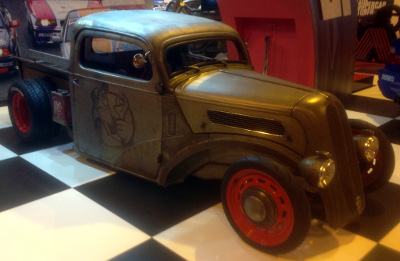 All four of us at times were maxed out with visitors filling our stand, at other times we wondered if anyone would ever stop by again! The show is split into two halves across the four days: trade and public. From our perspective the differences between the halves was minimal. There was so much overlap of trade vs public on Friday and Saturday that we were speaking with new contacts throughout the show.
The most important thing to us is that the industry seems to be switched on to the need for driver monitoring. This needs to be more than just an afterthought of measuring heart rate now and then. It needs a complete picture of drivers from heart rate to body temperature so that teams can start treating the driver as part of the machine.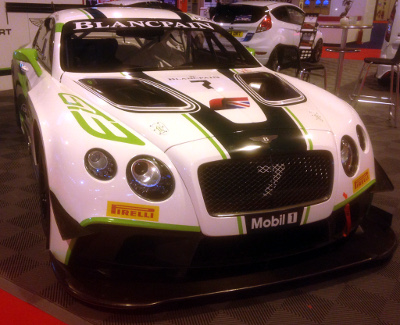 2016 is off to a good start!
Original article from before show: Stand 7158 will be our home at Autosport International 2016 from Thursday 14th to Sunday 17th January, so please come and visit! The show takes place at the NEC in Birmingham (UK) and is the largest European show of its kind. Last year saw over 80,000 visitors across the four days. The show is split into two distinct phases: the first two days (Thursday/Friday) are trade only and include a special engineering exhibition area. Saturday/Sunday are open to all with the weekend hosting a lot of extra events with cars and celebrities from the world of motorsport. Yellowcog will be there for the entire show with our stand dedicated to driver monitoring. We'll be showing the features and benefits of our Pilot™ monitoring system along with how it has already helped our customers gain an advantage over their competitors.