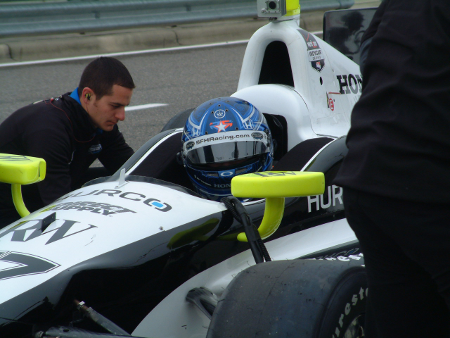 Yellowcog is back from the IndyCar series test days at the Barber Motorsports Park in Alabama, USA. We were there working with Rising Star Racing and Sarah Fisher Hartman Racing to fit their car with our Pilot™ physiological monitoring system. SFHR driver, Josef Newgarden, was kitted out with a chest-strap monitor which wirelessly transmitted his heart rate, breathing rate, g-forces, temperature and more, directly into the car's telemetry system so that it can be viewed live at the pit wall and also recorded for later analysis.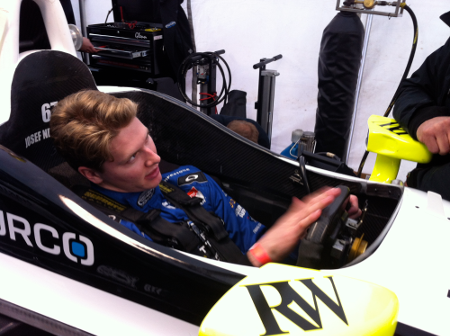 RSR's mission is to match corporate sponsors with talented young drivers and help them at every stage to achieve their full potential. Rising Star Racing are a great company for us to be working with; their attitude to racing mirrors our attitude to engineering. We all want to see young and old alike learning about, and getting involved with, our industries.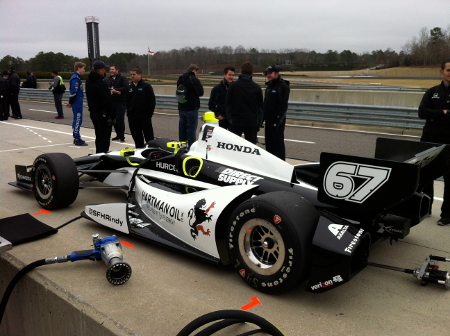 Sarah Fisher Hartman Racing made us feel very welcome and gave us the time we needed to make sure the Pilot™ technology was 100% ready to go for the days' outings. Fitting is actually very quick but the hectic nature of an event means that a bit more time is needed to make sure everything is perfect. The system is now ready to be used in this year's Indy 500.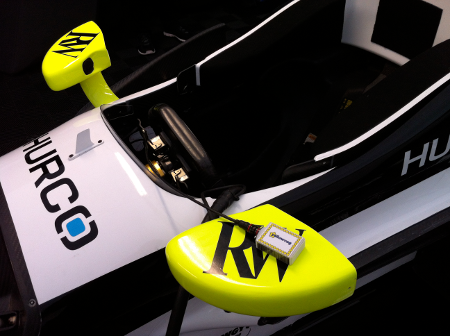 The results from our monitoring were fascinating. We captured a complete set of vital sign data from all of Josef Newgarden's outings. There were clear changes not only lap by lap but also corner by corner.
Information like this informs training, improves performance and gives a tactical advantage to the team.
Safety is of paramount importance in motorsport, in the now rare event of a serious injury, yellowcog's system provides medics with immediate access to the driver's vital signs enabling decisions to be made even before reaching the driver.