Yellowcog's Pilot™ driver monitoring system will be used this weekend in the Verizon IndyCar Series Honda Indy Grand Prix of Alabama, held at the Barber Motorsports Park.
Once again Sarah Fisher Hartman Racing driver Josef Newgarden will have his vital signs transmitted via the car's existing on-board telemetry system straight to the pit wall. The data will include heart rate, breathing rate, g-forces, temperature and more.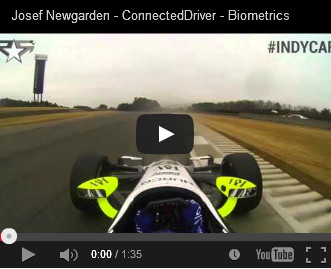 So far, Josef's vital signs have only been collected in test sessions but they have already proven a rich source of performance information. The work is being carried out in collaboration with Rising Star Racing on the ConnectedDriver programme. Rising Star Racing put together a great video of one of Josef's flying laps overlaid with vital signs information so you can see the immense workload a modern racing driver is subjected to.
We have had a lot of interest in driver monitoring over the last few months and will be rolling out to more teams very soon. If you are interested in the Yellowcog's Pilot™ system then contact us via the www.yellowcog.com website.