This year's Indy 500 was exciting on many levels but this time we could see how the drivers felt too. We kitted out two drivers, James Jakes and Sage Karam, with our driver monitoring Pilot™ device. Unfortunately for Sage, he was taken out of the race right at the very beginning but James Jakes crossed the line in 18th.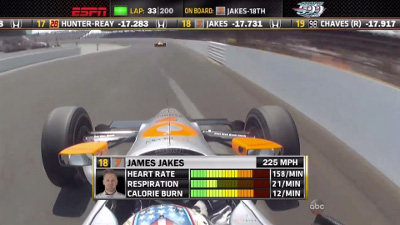 The driver heart rate, breathing rate and calorie burn were collected by yellowcog Pilot™ devices which were integrated with the cars. The driver data was sent to ABC/ESPN's outside broadcast facilities where it was used to create the on-screen graphics. There were multiple broadcasts of the information during the race, reaching an audience of over six million race fans. Yellowcog's technology is proven reliable and robust, vital in any race. It is not just the parameters shown that were collected; many other parameters were too, including g-forces, temperature and stress levels.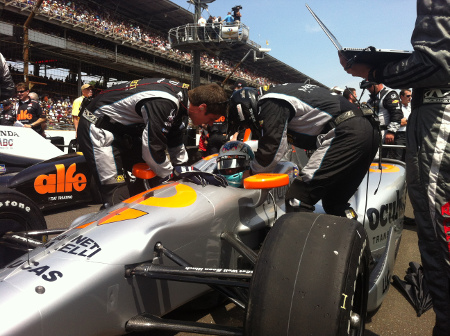 This is just the beginning – we will be bringing more on-screen insight in other races and series.