Race Technology Ltd now stocking yellowcog kit: our Pilot™-RT heart rate and energy monitoring kit is now available from the Race Technology store. The Pilot™-RT was specifically designed to tightly integrate with their range of data loggers including the incredibly popular DL1. Race Technology have been going since 2002 - everyone in motorsport knows their products which include data loggers, displays, ECU interfaces and video products.
The Pilot™-RT brings Heart rate; Heart rate variability; R-R intervals; Stress index; and energy and calorie burn. The product has two serial ports that communicate using the native Race Technology protocols, just add the Pilot™-RT to the sensor daisy chain and within seconds the vehicle's data will be augmented with physiological data.
The Pilot™-RT is available exclusively from Race Technology. Here's the press release:

Driver Heart Rate Integration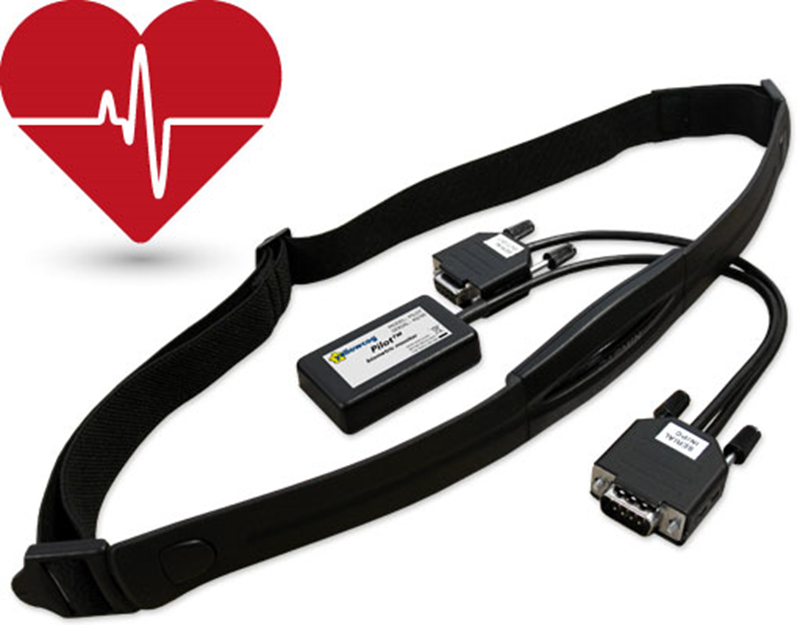 Heart rate is an indicator of the physical load a driver is experiencing. Exertion, stress, age, gender and fitness all govern the heart rate and it gives a good indication of how hard a driver is working. The heart rate while on track is also pushed up by the mental strain of racing, fast thinking needs more oxygen.
Compatible with Race Technology data systems, the Yellowcog heart rate interface brings the driver's physiological data into race data analysis. A BLE/ANT+ heart rate strap (supplied) is worn by the driver, and data is sent wirelessly to the interface.
Viewing the heart rate data alongside race data in the Race Technology Analysis software brings driver strain into the spot light. Analysing driver heart rate will illustrate the physical load on the driver during the race, understanding areas of high exertion or strain. Knowing this data allows dedicated drivers to train their body for racing, targeting heart rate zones that will improve their driving performance.
For more information on integrating heart rate to a Race Technology data system, please visit our website here
© Race Technology Ltd. 2017