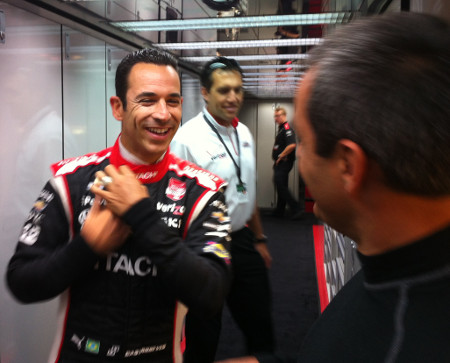 Yellowcog was at the Iowa Corn Indy 300 to manage the monitoring of driver vital signs and also do a few bits to camera for an upcoming ESPN Sport Science show. Sport Science is the three-time Emmy winning TV show produced by BASE Productions. It specialises in delving deep into sports to show the skill and physicality involved. We were there with Verizon, McgarryBowen, BASE Productions, ESPN, Sarah Fisher Hartman Racing and Team Penske.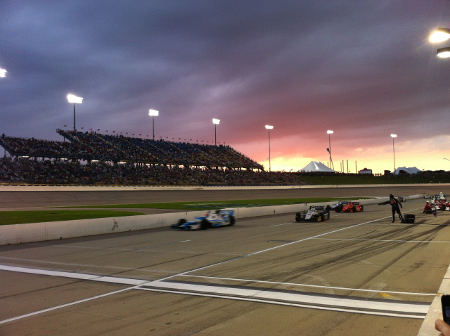 It was an interesting and very enjoyable five days. ESPN's Sport Science were shooting a video about what drivers undergo as they race around a track. IndyCar drivers Josef Newgarden (Car 67, SFHR) and Helio Castroneves (Car 3, Penske) fell under the spotlight, being monitored by yellowcog in multiple sessions. I won't steal any thunder from the show by revealing what we found out but it is fascinating stuff.
The programme is out August 17th – it is only a short piece so yellowcog may not appear on screen but of course the driver data is the interesting bit!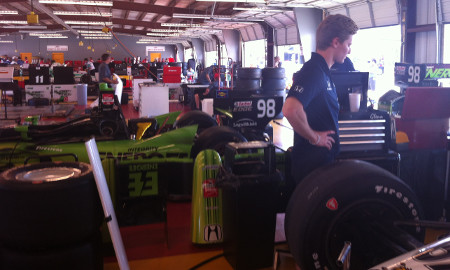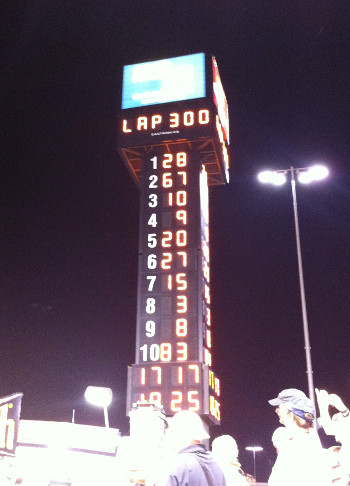 As to the race, the banked oval track is small compared to the likes of The Brickyard but the racing was as exciting as it gets. Rain caused delays but eventually the race was fully underway. There were a few crashes (Sato, Aleshin, Carpenter and Montoya), some awesome passes and a fantastic result for SFHR's Josef with a second-place finish (matching his IndyCar career best).