Yellowcog spent ten days on the Isle of Man as part of a world record attempt by Mark Higgins. Higgins was driving Subaru's brand new 2015 WRX STI attempting t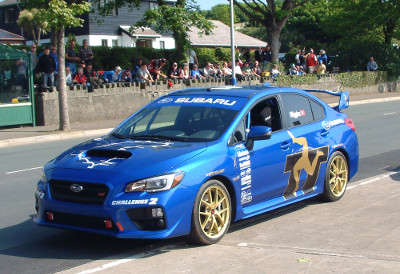 o beat the current record for a production car over the 37.8 mile TT course.
Our part of the action was to monitor the car but also Mark Higgins himself. We used our Pilot™ physiological monitoring system to wirelessly collect heart rate, breathing, temperature and g-force. This physiological information was combined with GPS and car data. Yellowcog were on active duty for each attempt, ensuring that all the equipment was primed and ready-to-go.
We took a huge number of photos and videos while we were at the event. Some of them appear in this article, others can be found on our other pages (YouTube, Facebook and Twitter). Subaru have produced a stunning video of the whole challenge and yellowcog's Marc Smith pops up to describe our part in it all:
North One TV were the resident broadcasters for the entire TT event. For ten days Yellowcog became part of a North One TV crew there specifically to film Higgins's progress with on-board, track-side, helicopter and slow motion cameras around the circuit. There were delays throughout the filming since the TT bikes can't go out on a wet track and when they can't go out the entire circuit is opened back up to normal traffic. This left the Subaru's runs having to fit between the existing racing since the TT is all about the bikes.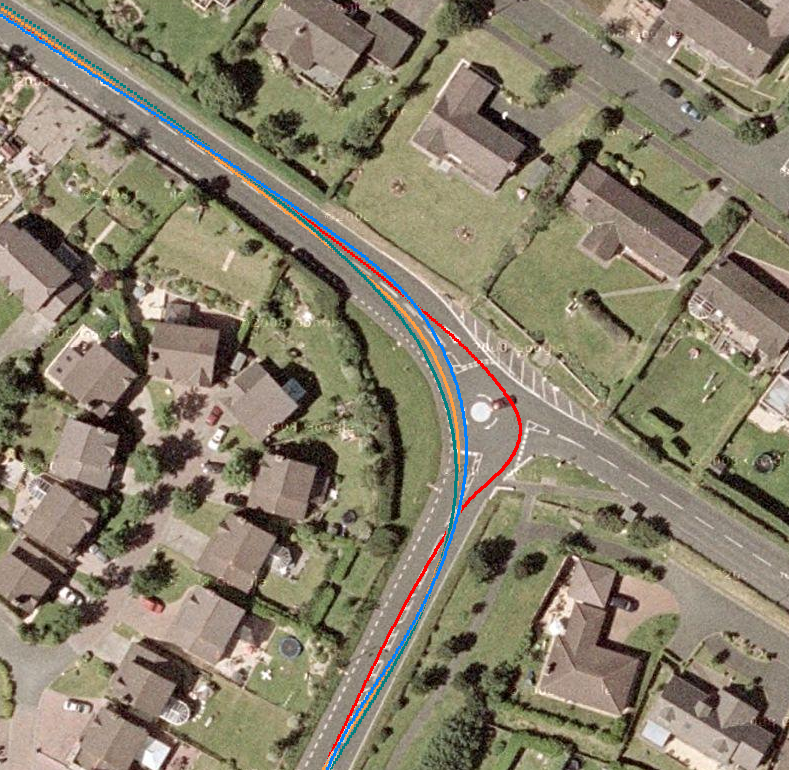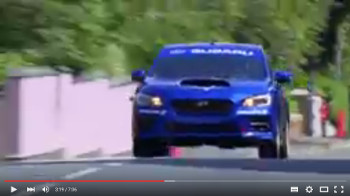 There were many interesting moments. The first run had to be aborted but Higgins broke the lap record in each of his next two runs setting a final time of 19 minutes and 15 seconds – and average speed around the circuit of 117.51mph. There was also another "moment", coming into Signpost, shown right, he didn't have enough traction to get the car under control and had to resort to a quick application of the handbrake. We captured the physiology at every part of the track and this was clearly seen, from inside and out, as a sharp intake of breath.
There is also a full unbroken driver point of view lap narrated by Mark Higgins: